The Passionist Congregation has had a long relationship with the police force of Ireland. For many decades they provided chaplains to them. Here, we present material pertaining to this relationship.
2022 marks the 100th anniversary of the foundation of An Garda Siochana, and to commemorate this we are publishing for the first time some of the material in our archive online.
A Long History
See this article summarizing the history between the Gardai and the Passionists: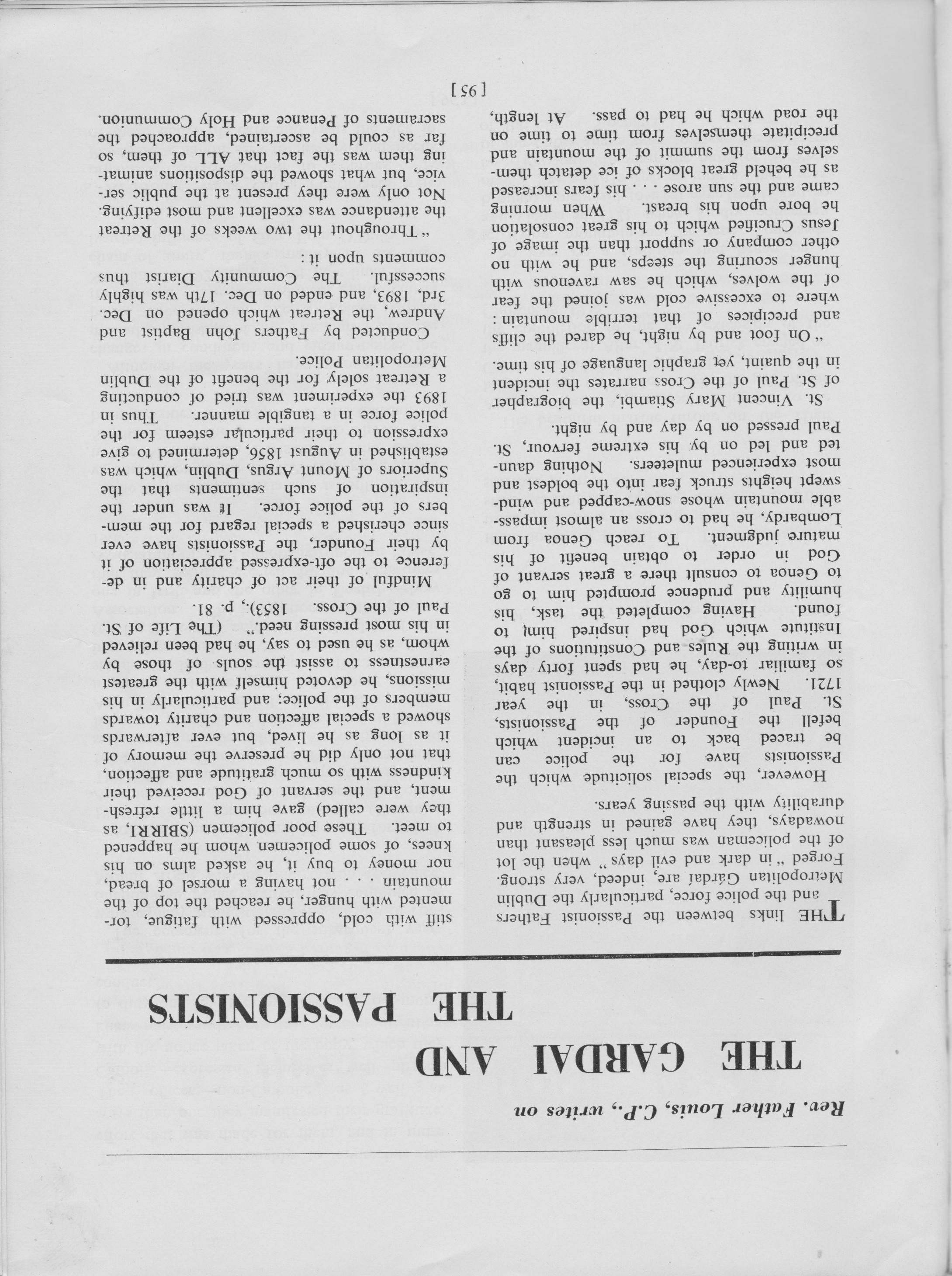 Lourdes Pilgrimages
For years the Passionists would lead the annual pilgrimage of the Gardai to Lourdes, France.
See below for some of the material still preserved from these pilgrimages including food menus, and advice to pilgrims.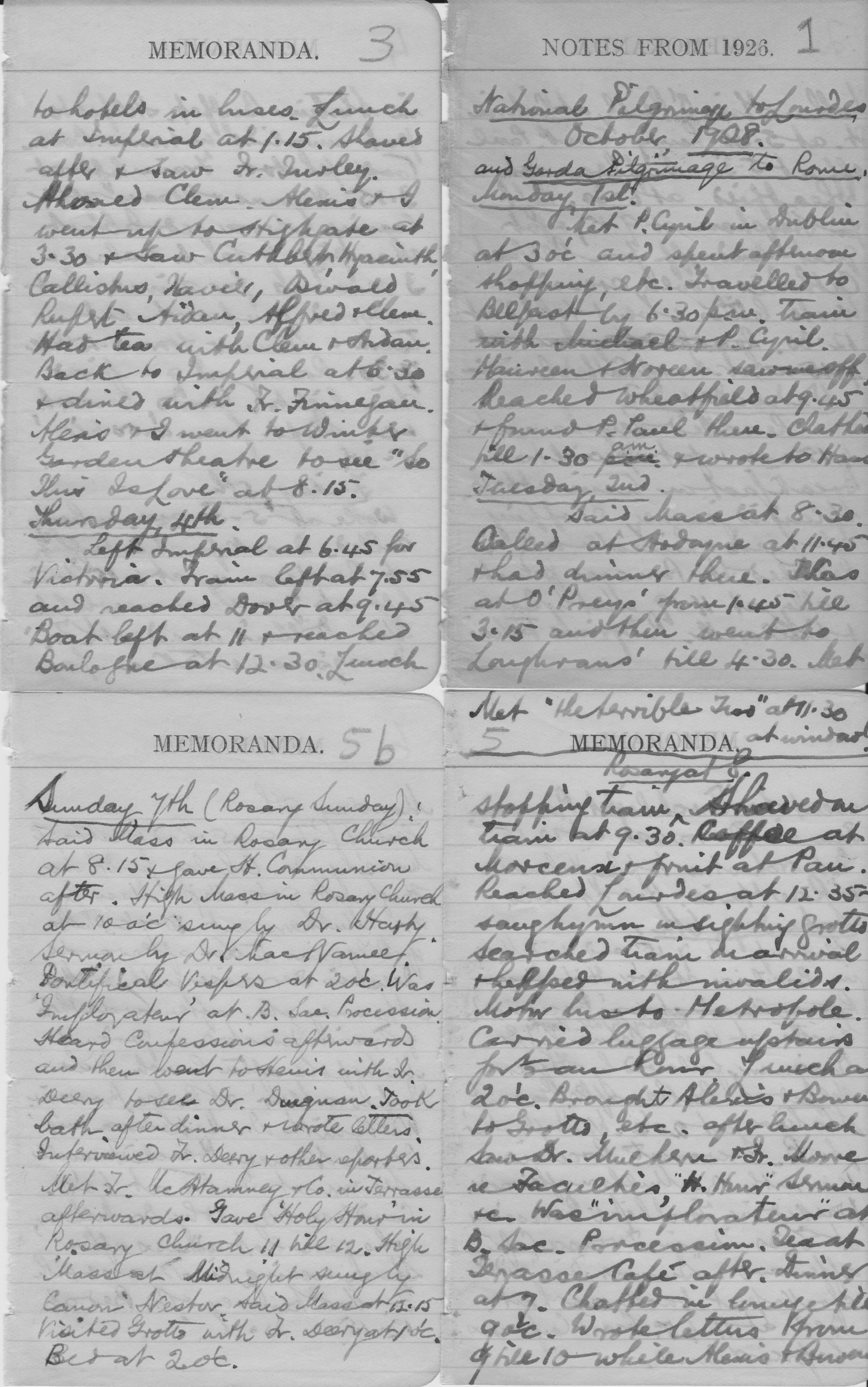 Blessing of Mount Argus Gates: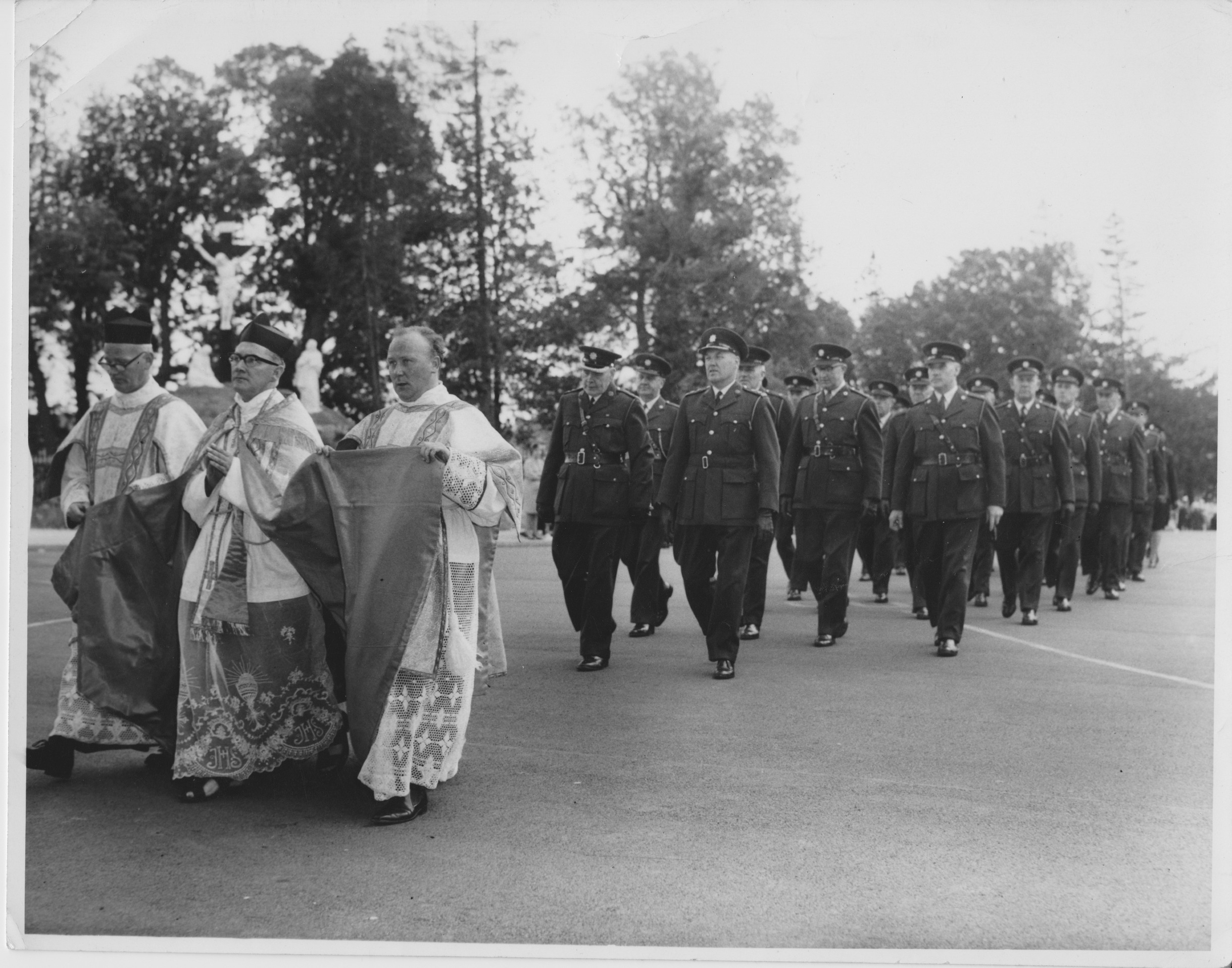 The Passionists and the Policeman in Ireland, 1893-1993. A booklet giving a more detailed history of this relationship.
by Gregory Allen :